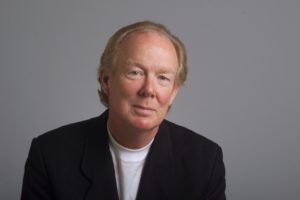 The Connection School of Houston brings to the community nationally known author, syndicated columnist, and family psychologist John Rosemond on January 21-22, 2019. Rosemond is known for his sound advice and relaxed style and is one of America's busiest and most popular public speakers.
Rosemond will be speaking on "Parenting with Love and Leadership" on Monday, January 21 from 7-8:30pm and "Understanding and Managing Your Teenager" on Tuesday, January 22 from 7-8:30 at LifeBridge Church, 16614 Mueschke Road, Cypress.
Rosemond has authored over 18 books on parenting, family life, and faith, including his recently released "Getting to Heaven." He has been writing a nationally syndicated parenting column for over 35 years that appears in over 200 newspapers. Some of Rosemond's books include: "Because I Said So!", "A Family of Value," and the "Six Point Plan for Raising Happy, Healthy Children." Rosemond's common-sensical advice has gained much credibility with today's parents who are sick of techniques and methods that don't work.
The cost for this event is $10 per person per session, paid in check or cash at the door as admissions. For more information, please contact Eryn Wrobleske at ewrobleske@tcsoh.org.